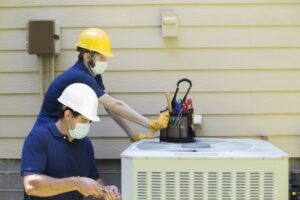 When it comes to summertime in the Woodstock area, there's probably no more important appliance in your home than your central air conditioner. Central cooling is essential to your household's comfort and quality of life.
Central cooling is also one of those things that should only ever be serviced and installed by a professional. While there are small tasks homeowners can and should do on their own—like changing the air filter to the system to keep it running efficiently—when your air conditioner needs service it's time to give the pros a call.
It is worth mentioning that the best way to prevent sudden AC repair needs is with routine maintenance. Professional maintenance allows our technicians to thoroughly and comprehensively inspect, clean, and adjust components that need it. But even with maintenance, it's still important to be vigilant and pay attention to the following signs that your cooling system may be in need of professional repairs.