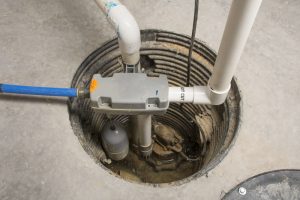 There are some parts of the country where homeowners have never even heard the term "sump pump" let alone do they know what it is. They don't need to know, after all—their home may be in a position where flooding is just not a concern.
Unfortunately, we're not in that part of the country! Sump pumps are common in our area, and very often necessary. Winter and spring are times for heavy rains, and then as we get later in the year we also have tropical storm conditions to contend with—that can send floodwaters right into your home.
The question is, is your sump pump in good condition to handle this?