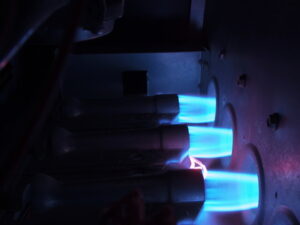 Are you utilizing a gas-powered furnace for your heating needs? It's a great choice for homeowners throughout Duluth and the surrounding communities! It's actually still the leading heating system found in homes throughout the country, especially in areas like ours that may not have a need for a powerful boiler but still needs effective and efficient heat for our chilly winter nights.
They're cost-effective, and a fantastic choice for many people. However, when not properly cared for, furnaces can present dangers you might not think about. This is going to be the case for any appliance that utilizes natural gas. They are not dangerous by nature, but skipping maintenance or neglecting an aging system can certainly lead to problems. One of these problems is a cracked heat exchanger.
Heat exchangers are something you should know about, and never ignore if you suspect you have an issue with one. If this is the case, turn off your heater right away and give us a call.