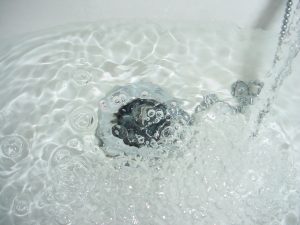 The number one tip we will always share when it comes to drain cleaning is, "don't use chemical store-bought drain cleaner!" It's never a good idea.
Look, we get it, a clogged drain is one of those problems that you expect you can resolve easily. Just pour some liquid down there and voila! The clog is gone. But that's not quite how it works. Clogs can be insidious in the sense that even though you can get rid of them for a while, they just come back. That is, if you aren't using the right drain cleaning practices.
When you hear the term "plumbing problem" you probably think of water flooding the floors, or a persistent drip coming from one of your faucets that you just can't seem to repair. These are, of course, certainly worth a call to a plumber in their own right, but so too is a clogged or backed up drain.