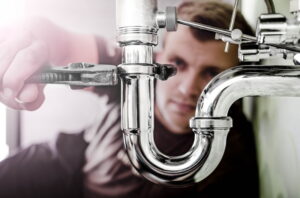 Do you know how old your plumbing system is? Chances are that if you're new to your home, you don't know this—it's often not revealed in home inspections and it's not a popular topic among new homebuyers—but it probably should be!
The fact of the matter is, if your home was build in the last 30 years or more, and the plumbing system has never been replaced, then you might need to explore the idea of repiping, which is when a portion or even the whole home has its plumbing pipes replaced.
But how do you know if you really need this service? Are there signs to watch out for?
We're glad you asked! Yes, there are absolutely signs to watch out for that indicate you're in need of whole-home repiping. Read on to learn what they are.