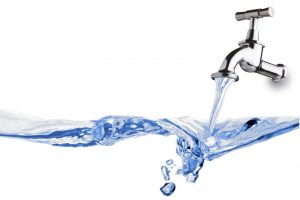 Your home isn't fairing as well lately. Your home's pipes are rattling, you're dealing with lukewarm water more often than not, and you're paying more for the plumbing services that you're always used to. It might be time for you to repipe your home. We can be your plumber in Sandy Springs, GA.
We know that it can be difficult to find the right repiping work that you need for your home. That's why we have a full team of professionals at your disposal. If you'd like to come to our professionals for short-notice work, we're going to be here to help you out to get quality service.
Signs You Need to Repipe
Here are the signs that you should reconsider repiping work for your home:
Leaks
Have you noticed that your home's plumbing is always leaking? This means that you're battling against a bigger plumbing issue. Don't just take this as a recurring problem in your home. This is an issue. You don't want to let this go on unmitigated for too long.
Low Water Pressure
Have you noticed that your home's water pressure is a problem these days? You don't want to shower under a trickle of water masquerading as a "stream." You deserve great water pressure all around.
Water Discoloration
Is your water off in color? You need to ensure that you're staying on top of this. Normally, a tinge of color in your water is a problem because it's a sign that your plumbing system is corroding and impacting your water quality.
Water Tastes or Smells Bad
Does your water taste or just smell a little funky these days? Don't chalk this up to a few bad days in your home. Any water that tastes or smells bad is a major sign that your plumbing is suffering and it's starting to affect your water.
Age of Pipes
How old are your pipes? If your pipes are 40 years or older, it's important for you to consider repiping work no matter what the status of your home is. Your home's plumbing isn't going to last forever. If you try to push your plumbing past its prime, then it's going to be a huge problem. We're here to make your piping as easy as possible so you can have a healthy home.
Our Repiping Services
We know that repiping is a pretty hands-on service. We're going to make sure that we get through and provide you with the best work possible. We know that this is something that you might dread doing, but we're going to make it easy for you. We laid out all the reasons that you might need to repipe above. If you notice any of the problems we listed above happening in your home, then it's time to pick up the phone and get in touch with our professionals.
We're going to pinpoint all the weak points in your home, map out a game plan, and we're going to help out your home too. We make sure to do this quickly without sacrificing the quality of the work you're getting.
Contact DC Cheek Heating, Cooling & Plumbing today to schedule an appointment with our professionals. Fixed, At the Speed of Life!