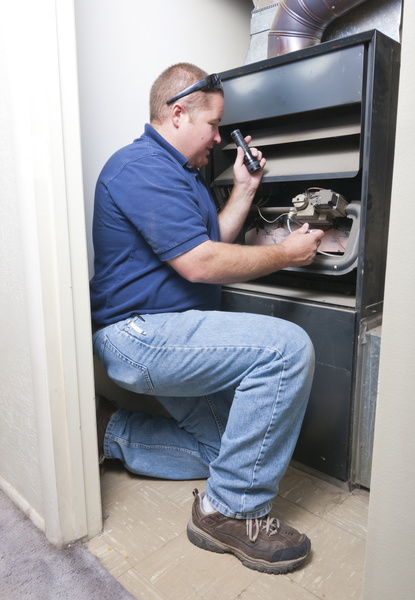 We may be known for our hot and humid summers, but that doesn't mean our winters don't pack quite the punch as far as weather is concerned. As temperatures begin to cool off, we're almost ready to start using our furnaces on a daily basis. As such, you should be scheduling your professional preventive maintenance if you haven't yet.
It's definitely a good idea to have this job completed before the chillier weather arrives—and that can happen before the official start of winter. Read on to learn about the many benefits of scheduling furnace maintenance, and give our team a call when you're ready to schedule your tune-up.
A Safer System
This is the most important reason to have furnace maintenance done in a timely manner. The last thing you need to worry about is that your furnace may become a safety hazard during the winter. This is mostly a concern with natural gas-powered furnaces, which are the most common type.
During your heating maintenance appointment, our skilled technicians run through inspection checks that look for areas where your furnace may be developing safety concerns, such as a cracked heat exchanger or a loose gas line. The peace of mind you'll gain from maintenance makes this service well worth it on its own.
Prevent Furnace Repair Needs
When temperatures drop to the point you're using your furnace on an hourly basis, you don't want to have to rush to call for emergency repairs just because your system abruptly stopped operating. We offer prompt and reliable repair services, but we'd like to help you avoid those problems in the first place!
A professional tune-up gives your furnace the best chance of coming through the winter without an interruption in service, and assures you that you have a reliable and safe system on your hands.
Longer Equipment Life
In addition to fending off repair needs, maintenance can help extend the life of your equipment. You want your furnace to last as many years as possible before you need to replace it, right? An early furnace replacement is an expense nobody wants to make, after all! Maintenance helps your furnace achieve the longest possible service life, and perform as efficiently as possible in the meantime.
Keep Your Heating Costs Down
A furnace that goes without regular tune-ups and cleaning will begin wearing down faster. With problems like extra friction on the motors, and burners struggling to produce enough heat, the furnace willd rain more power to run, causing an increase in your heating bills. Maintenance helps your furnace retain 95% of its energy efficiency rating throughout most of its lifespan.
Maintain Your System Warranty
The warranty for many furnace systems is only good if that furnace has an annual inspection and tune-up from a licensed and qualified HVAC professional. Ensure your furnace keeps this important protection—by trying to repair or service your furnace on your own, you can void the warranty and find yourself financially liable as a result.
To have your heater professionally serviced and prevent furnace repair in Suwanee, GA, contact DC Cheek Heating, Cooling & Plumbing today!