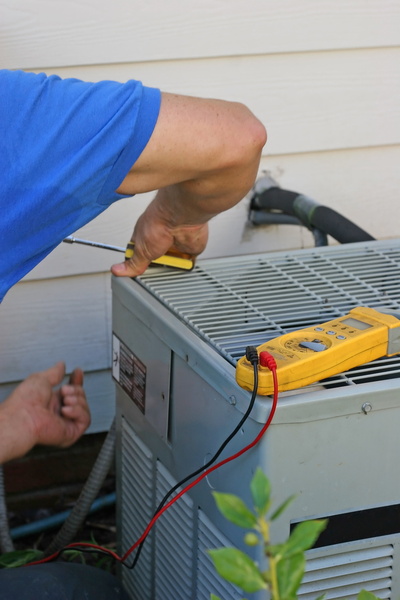 Temperatures are already soaring, and you just noticed that you forgot to arrange for your next air conditioning maintenance appointment. But maybe you can skip it, just this one year? It's probably too late to have it done now anyway, right?
Not quite! In the absence of a total system breakdown, it's never actually too late to get your air conditioner tuned-up. This is truly a case of "it's better late than never." Plus, there are benefits to joining our maintenance plan, which we'll elaborate on below.
No, it's Not Too Late!
Maintenance tune-ups are something an air conditioner needs to have done on an annual basis, even if it means having it done in the summertime. Yes, we have very chilly winters. But our hot and muggy summers are not something to contend with—at least, not without a fully functional air conditioning system in your home—and maintenance helps ensure that your AC is always ready to go, whenever hotter weather strikes.
Skipping Maintenance Means Paying More to Cool Your Home!
It's true—on average, every year your air conditioner goes without maintenance, it loses about 5% of its overall efficiency. This drop off gets steeper over time, and you'll end up paying more than you should have to for all the time you run your air conditioner.
Tune-Ups Help You Avoid Sudden AC Breakdowns
The biggest reason we recommend yearly tune-ups for your air conditioner is to prevent the system from suddenly shutting down on you during a baking hot day. There are plenty more hot days ahead, and you want your AC system ready to get through each one of them.
Maintenance Helps Prevent Unnecessary Repairs
Do you really want to spend extra money—that you should be enjoying over summer—repairing your air conditioner? The simple precaution of an air conditioner tune-up each year can help you avoid about 80% of the repairs your system might otherwise need!
Help Your System Last Longer
The average air conditioning unit is designed to last about 10-15 years. But it simply can't make it that long without proper maintenance. Regular maintenance means that over the years, your air conditioner will experience less wear and tear, which ultimately results in a system that will last longer than one that forgoes tune-ups.
Ask about Our Total Care Club Agreement
This is the maintenance plan you can get only through DC Cheek. In addition to the general benefits of maintenance—better performance, improve efficiency, longer lifespan—our maintenance plan helps you save even more money while caring for your air conditioner.
When you schedule maintenance with through the Total Care Club, you'll get discounts on any system repairs you might need, dryer vent inspections for home safety, a lifetime warranty on repairs we complete, V.I.P. exclusives, and more!
For over 2 decades, DC Cheek Heating, Cooling & Plumbing has provided home services solutions to residents throughout North Georgia. Contact us today for quality AC maintenance from our Johns Creek, GA HVAC experts.