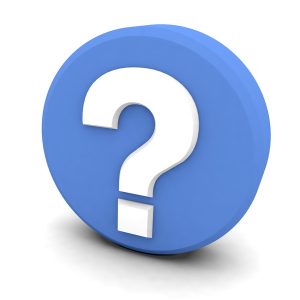 We're going to make an assumption here and say that if you're reading this blog at the time of its publishing, you're scrambling to find a new heater and don't have any time to waste. The coldest of our weather is upon us, and all you want to do is rush out and get the most affordable heater you can find, and have just anyone install it so you can get your home comfort back, right?
Choosing to skip professional installation, however, can be a big mistake. Trusting an amateur or trying to do the installation on your own can lead to comfort issues, efficiency problems, and even safety hazards. One other problem that most people don't think about because they don't even realize it's a problem is getting the wrong size furnace or heat pump. Read on to learn more!
What Does It Mean to "Size" a Heater?
When we talk about sizing your furnace or heating system, we are referring to finding the right power level to match your home and comfort needs. Size doesn't just mean the actual physical dimensions of the heater or your home—of course, you can't have a heater that won't physically fit in your home—but also means the power output of the heater.
This power is measured in tonnage. This doesn't mean weight, but rather the "tons" of heat it can put out. This is a measurement based on the amount of heat needed to melt a ton of ice.
Conducting a Heat Load Calculation
For our pros to determine the tonnage of a new heating system for your specific home, they must perform what's called a heat load calculation. When we do this, we take a number of factors about your living space under consideration—factors that impact how much heat output is necessary for comfort without wasting too much energy. Some factor our techs use include:
The square footage of the home and volume of the rooms.
The number of people in the household.
The number of lights and other heat-producing appliances in the home.
The type and level of insulation.
Windows and which way they face (south-facing windows bring in more heat!)
Average weather conditions for your area.
Once our techs have conducted this heat load calculation, they'll be well informed on what your power needs are.
Can You Really Have an Overpowered Heater?
Yes! This is a commonly misunderstood fact about heaters, with many homeowners figuring they can err on the side of "too big" when choosing their heating system, as long as it's not too small.
But an oversized/overpowered heater will cause as many problems as an undersized one. It will go through a process called short-cycling, where it rapidly turns on and off. This means it won't run long enough to spread heat evenly throughout the home, and the rapid cycling will waste energy and cause increased wear and tear on the system.
When you need trustworthy Alpharetta HVAC professionals, look no further than DC Cheek Heating, Cooling & Plumbing. Contact us today!