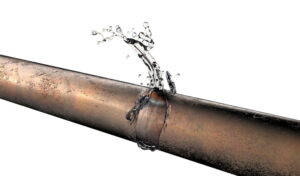 One of the worst things that can happen in your home is a plumbing emergency. This is because plumbing emergencies are often completely unexpected, intense, and they can have quite the disastrous domino effect. Knowing how to handle a plumbing emergency is vital, but knowing how to prevent the emergency altogether is even better. If you'd like to avoid plumbing emergencies in the future, then you've come to the right place.
Of course our plumbers in Duluth, GA care about quality repair service. It's something that's integral to our business. Another thing that is important to us is education. We want you to have the resources you need to have a healthy home. Here are some tips you can try going forward…
Avoiding Plumbing Trouble 101
Here are a few ways that you can avoid a plumbing emergency in the future.
Invest in Routine Plumbing Maintenance
The first thing that we suggest you do is invest in routine maintenance. Your plumbing system is just like any other system in your home. You need to make sure that it's looked after by a professional on a regular basis. This is even more important with your plumbing system because it's so vast, complex, and so out of access in most areas.
If you're trying to get proper care for this system after nothing an issue, then we suggest that you try drain cleaning services and/or video pipe inspections. Both of these services make your home care much easier as long as you have a team of professionals by your side.
Know the Signs of a Leak
Do you know the signs of a leak in your home? It's not just water dripping from a spot it's not supposed to. It can be much more subtle than this. Watch out for the following signs:
The sound of running water when you don't have a singular tap on.
Warm spots on your floor, walls, or ceiling.
Visible moisture on your ceiling or dry wall.
An unexpected increase in your water bill.
A musty scent lingering throughout your home.
Cracks in your foundation.
These are all telltale warning signs that you're having a plumbing problem. We care and we want you to receive the proper plumbing services.
Give Us a Call
The ultimate thing you should do is give us a call when in doubt. Have you noticed that your water bill has risen unexpectedly? As we mentioned above, this could be a sign of a leak and our professionals can help you figure out the source of this issue. Giving us a call as soon as possible when you notice something like this solves lots of issues.
Are you thinking of remodeling in the kitchen or in your bathroom? This is another time to call a professional. We're the ones who can see in your blind spots. We can take care of your plumbing system in a way that's going to help you avoid costly mistakes.
Contact DC Cheek Heating, Cooling & Plumbing today to schedule an appointment for plumbing care. Fixed, At the Speed of Life!