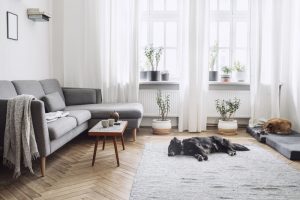 Today's homes are built with efficiency in mind!
What does that mean, exactly? Well, it means that modern homes are sealed up tightly, not letting any heat out in the winter and not letting any heat in during the summer. Sounds like a good deal, right? It is a great deal, so long as your home is newer and doesn't have any home performance problems.
Aging homes may be losing their air sealing in areas, and therefore causing heat transfer where there shouldn't be. This means that your air conditioner may not be able to cool your home as efficiently as possible, and the same goes for your furnace or other heating system heating you in the winter.
The good news is, there's something you can do about it—invest in professional air sealing services!