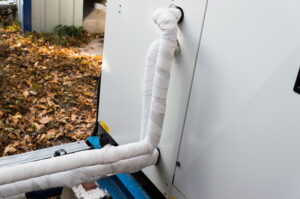 You likely already know that refrigerant is a very important component of your central air conditioner. In fact, it's the component actually responsible for providing cooling to your home.
If you don't know much more about it than that, it's okay—that's what we are here for! We're here to ensure that you have expert AC services for whatever you need, whenever you need it.
What we'd like to do today is share some information about refrigerant because understanding refrigerant leaks can help you understand why calling our team for AC repairs right away is vital. Fixing refrigerant leaks is an easy job for our team, but the consequences of letting leaks go without repairs can be pretty bad.