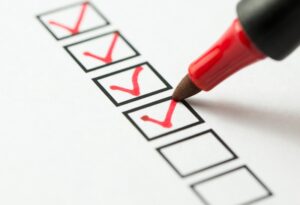 Having your air conditioner repaired when it needs it is one of those services you don't really want to wait to have done. We understand the hesitation, and the temptation to let it go for now. After all, if the system is running, it's really not a big deal, right?
Unfortunately, ignoring repair needs risks your AC system completely breaking down on you when you need it the most—in the middle of summer. We encourage our customers to take care of their cooling systems as soon as they realize they need a repair. But how do you know when this is actually the case?
You aren't an air conditioner expert; that's what we are here for. Fortunately, we can share some basics with you. If you notice any of the following four indications that your air conditioner is in need of professional repair, please give us a call!
Your AC Isn't Keeping You Cool Enough
You might think this is a pretty obvious sign of an air conditioner in trouble, but you might be surprised at how long some homeowners will wait to deal with this type of problem, believing that it's not that bad. It also doesn't help that this problem usually happens right at the height of summer.
Temperatures spike, and can lead you to believe that your cooling system is simply struggling with higher temperatures. But this probably isn't the case. Your cooling system should be able to effectively cool down your home. If it's unable to, then you need to schedule an appointment with our professionals.
Your Energy Bills Are Too High
Do you dread receiving your energy bills during the summer? The cooling system is there to do one thing: keep you comfortable all summer long. However, it doesn't need to cost you an arm and a leg to achieve this comfort.
If you find that your utility bills are much higher this summer than they were this same time last year—or a lot higher than what your neighbors are paying for similar AC use—it's time to take a look at your air conditioner.
Higher energy bills are a sign that something in your home is working inefficiently, and it's likely that your air conditioner is to blame. After all, HVAC systems account for about half of all the energy consumption in your home.
Your System Is Short-Cycling
Air conditioner compressors are designed to operate in regular, 15-minute cycles, 2–3 times an hour. If your compressor is running in shorter times than this, and/or more often than 2–3 times an hour, then it is short-cycling.
Short-cycling is not only a symptom of an already existing problem with your air conditioner, but it can cause further problems and exacerbate wear and tear on the system.
You Hear Odd Noises
There is no such thing as a silent air conditioner, unfortunately. However, there are some sounds that you just shouldn't hear come from the unit. This can include banging, clanging, screeching, and hissing or bubbling. These are all indicative of different problems that must be checked out by a pro.
DC Cheek Heating, Cooling & Plumbing is your trusted resource for AC repair in Alpharetta, GA, and more. Contact us today and get your AC "Fixed, At the Speed of Life!"