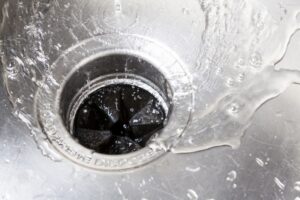 When it comes to systems within your house that make your life more convenient, modern plumbing is at the top of the list. Unfortunately, however, we don't always treat our home plumbing systems the way we should.
Nobody is to blame here! Chances are you're doing things you thought were perfectly fine, but can actually be quite harmful to the pipes running through your home, underground and behind drywall.
While this line of thinking can lead to leaks and other plumbing repair needs, not all is lost. After all, you've found this blog post! So while you might not have directly asked how you could use your plumbing system in the worst ways, you'll get some answers anyway. Read on!
Worst Idea #1: Using Chemical Drain Cleaners
Marketed under different names like "Liquid Drain Cleaner" and "Drain Openers" this seems like the easiest resolution to stubborn drain clogs, right? Unfortunately, our customers often don't realize that these drain cleaning "solutions" are filled with caustic chemicals.
This isn't just potentially harmful to you if you get it on your skin, it's actually harmful to your plumbing system! Ironically, not all of this makes it out of the plumbing system, so it can actually cause future clogs. Plus having those chemicals in your system consistently, eats away at the material of the pipes and leads to leaks and corrosion.
When you have a drain clog that can't be relieved by a plunger or standard drain snake, it's time to give our team a call!
Worst Idea #2: Putting Hard Food Down the Garbage Disposal
Garbage disposals make our lives so much more convenient, but sometimes people give them a little too much credit, thinking they can put anything and everything down it. Unfortunately, hard foods like fruit pits and meat bones just can't make the journey.
These hard foods will likely damage the impeller blades, and cannot make the rest of the way out of the disposal and into your drainpipe. If pieces do make it through, it can easily clog up the drain.
Worst Idea #3: Flushing Items Marketed as "Flushable"
We get it–this one is a little confusing. Look, we get why marketers advertise items as "flushable" but the truth is, they don't degrade enough to truly break down, and they live within your pipes as a result, creating blockages and clogs until you need professional plumbing repair.
Worst Idea #4: Not Updating or Maintaining Your Plumbing
If your home is 50+ years old and you've never had a plumbing upgrade, it's time to see if you need one. The material used those decades ago is just not as sturdy or durable as what's used today, and as a result will start breaking down. This is particularly bad news if those pipes are under your home and lead to a slab leak!
Be sure to contact our team for routine plumbing maintenance so we can make sure your system is in the best shape possible!
When you need professional service on your plumbing in Alpharetta, GA, look no further than DC Cheek Heating, Cooling & Plumbing. Contact us today, we'll get it "Fixed, At the Speed of Life!"