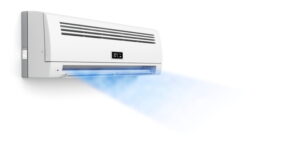 Ductless systems are increasingly in high demand, and there's a good reason for this! They are incredibly efficient, easily maintained, and provide a versatile comfort experience that is unmatched by any other type of air conditioning or heating system.
Here in Georgia, it's rare that we have to use our heaters for very long. For the limited time that we do need heating, we don't necessarily need it to be super powerful. Ductless systems are actually perfect for climates like ours–they excel as powerful air conditioners, though can sometimes struggle as heaters when temperatures get too cold. Since the latter doesn't happen here, it makes a ductless system a great choice.
Read on to learn more about some of the great benefits these systems present, and to learn if a ductless AC installation is right for you and your home.
The Benefits of Going Ductless
Before we dive into the various benefits of a ductless HVAC system, we do want to point out that these systems do cost more, on average, than you traditional central air conditioning system or furnace.
While this can be a dealbreaker for some, we do want to point out that if you're replacing both an air conditioner and a furnace with this installation, it evens out. Plus, the money you'll save by going ductless can more than make up for the initial upfront cost.
Monetary Savings
Ductless HVAC systems, as the name implies, don't rely on ductwork in order to pump air through your home. Instead, they use individual air handlers, which reduces the major risk of leaking conditioned air through the ductwork.
Also, these systems don't generate heat like a furnace does when you use them. They actually transfer heat through a refrigerant process, as they operate on heat pump technology.
Environmentally Friendly
Since ductless cooling and heating are much more efficient than central air conditioners or furnaces, they consume less energy overall. Additionally, since they use individualized air handlers instead of a ductwork system, you can decide to shut certain units off and only cool or heat the rooms you're curing using. This could save you big on your energy bills, and be better for the environment.
Customize Your Comfort!
Having individual air handlers means that they can be set to whatever temperature you and your household prefer, in each room. In other words, different rooms can be set to different comfort levels.
Your kitchen, for example, can be cooler when you're cooking something without freezing out the bedrooms in your home. Without air ducts to worry about, your air handlers will send cold or hot air whenever their individual thermostats signal them to.
Essentially, as we said above, these systems are absolutely perfect for our climate. The Johns Creek area is hot and humid for the majority of the year, which requires a powerful and efficient cooling system, while experiencing only a few mild chilly days in the winter. When you want sufficient heating power but really powerful air conditioning, a ductless system is the way to go!
For professional AC installation in Johns Creek, GA contact DC Cheek Heating, Cooling & Plumbing. Fixed, At the Speed of Life!