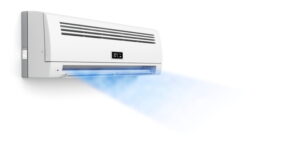 Ductless systems are increasingly in high demand, and there's a good reason for this! They are incredibly efficient, easily maintained, and provide a versatile comfort experience that is unmatched by any other type of air conditioning or heating system.
Here in Georgia, it's rare that we have to use our heaters for very long. For the limited time that we do need heating, we don't necessarily need it to be super powerful. Ductless systems are actually perfect for climates like ours–they excel as powerful air conditioners, though can sometimes struggle as heaters when temperatures get too cold. Since the latter doesn't happen here, it makes a ductless system a great choice.
Read on to learn more about some of the great benefits these systems present, and to learn if a ductless AC installation is right for you and your home.