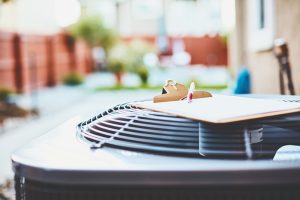 We get it—when an HVAC professional suggests maintenance for your air conditioning system, it can be an easy recommendation for you to dismiss. Unless something is wrong with your cooling system right now, like you noticed a sudden loss of cooling power, you may be tempted to put off maintenance, particularly if your air conditioner has been working "just fine."
The fact of the matter is, though, that just like maintenance for your car, routine AC maintenance is vital to the performance of your cooling system as well as repair prevention. An as a trusted resource in your community, our team has the responsibility to share with you why regular maintenance is so important, and when you should schedule it.
The Power of Professional Maintenance
If you've never had professional maintenance done for an air conditioner before, you may be wondering what exactly it does. Maintenance allows our technicians to come in and comprehensively clean the interior components of your air conditioner (or heater) to ensure that it is able to function as efficiently as possible.
Additionally, we inspect your system and check for components that need adjustment, repair, or even replacement. Overall, maintenance serves to help improve the longevity and performance of your air conditioner, and we really cannot understate the importance of this.
"When Should I Schedule Maintenance?"
Generally speaking, we recommend that you schedule your air conditioning tune-up before you need your system the most—early spring. Around our area, you may even get away with scheduling it in late winter. But the time of year you have maintenance done is actually less important than how frequently you have it done. Maintenance should be done once a year, at least (twice a year for heat pump systems).
Since we live in an area that really strains our air conditioning systems, you might even consider having your central air conditioner checked twice annually.
Improve Your Comfort and Safety with Routine Maintenance
One of the main reasons you should keep up on your annual air conditioning maintenance is for your comfort and the comfort of your family. Over the years, AC systems begin performing less and less effectively and efficiently. Components start wearing down due to natural wear and tear, just like they would in your vehicle if you skipped auto maintenance.
Maintenance also helps keep you safe! Of course, air conditioning systems are not inherently dangerous, but they do have components that can be harmful, particularly if you try to do AC repairs on your own. For example, refrigerant is a chemical that makes the cooling process possible. If you have a refrigerant leak, it's harmful to not only your cooling system but anyone who comes in contact with the refrigerant. By keeping up with maintenance, you're less likely to have a problem of this caliber.
It's worth mentioning heater maintenance here, too. While you're done using your heater for the season, safety is a big reason we recommend routine heating maintenance each fall. This is particularly important if you're using a gas-powered system. Please feel free to reach out to our team with any questions you have.
Don't wait on your air conditioning service in Duluth, GA. Contact DC Cheek Heating, Cooling & Plumbing today!