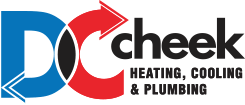 DC Cheek Heating & Cooling is now hiring a Master Plumber.
Applicants must have a current driver's license and a good driving record as they will be driving a company vehicle to customer's homes and businesses.
Must possess own tools necessary to complete a plumbing diagnosis and repair.
Must be willing to pursue, develop and participate in continuing education.
If interested, please fill out the form on our Careers page.