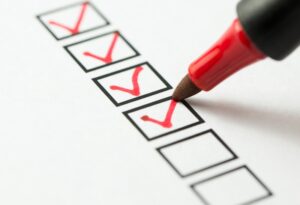 Most plumbing professionals are good at what they do. The best professionals to hire also have other qualities that highlight them as genuine professionals that you can count on to handle the repairs. If you need to hire a professional plumber in Dunwoody, GA, you want to get the best in the business. A professional who not only knows what they're doing but provides each customer with a service that is worthy of glowing reviews.
It is important that you know what qualities you should look for to ensure that you get the best possible professional for the job. Hiring the right plumber can make a world of difference in the service that you get. The best in the business will ensure that you do not need to pay more than necessary and get a job well done whenever it comes to plumbing issues.
This post will guide you so that you know about the qualities to look for in a professional plumber before you hire them so that you can make a well-informed decision.
Qualities To Look For In A Professional Plumber
Here are some of the qualities of top plumbing professionals that you should look for when you need to hire someone to deal with plumbing issues.
1. They have respect for your time
A true professional will give you a precise time for when they will arrive when you schedule their services, and they will work with you to ensure that they give you a time for their services based on your convenience. If the plumber you hired calls when he is running late or arrives earlier, it is a sign of a professional you might want to work on your home's plumbing.
2. They are proud to show their credentials
You should always ask the plumber you are hiring about their license and whether they are insured and bonded. If the plumber is happy to show you their credentials and provide references that can attest to the service quality they provide, it is a sign that you are working with a good professional plumber. Ensure that you check all the documentation to see if it is valid and call the references to ask them about their experience working with them.
3. They arrive fully prepared
The best professionals in the business will always come fully prepared for the job. An experienced professional should know all the equipment and tools they will need to use to perform the repairs and bring them along when they arrive at your house. Plumbing repairs can have unforeseen complications. It means that the plumber should also bring the tools necessary to deal with complications instead of offering you excuses for why they don't have them.
4. Answers any questions you have
Whether it is a simple faucet leak or an extensive repair job, you might have questions about the project. A professional plumber should be willing to provide you with answers to any questions you have. The best in the business will ensure that they explain the complex problems in simple terms that you can understand.
Hire The Best Professionals For The Job
Hiring a true plumbing professional is worth every penny for all the peace of mind you will receive. Plumbing problems can happen at any time. Finding a reliable plumber to help you out in a tricky situation quickly is crucial. The best plumbers will also stand by their work and be willing to make any necessary corrections. If you are looking for professionals that offer all these qualities and more, DC Cheek Heating, Cooling & Plumbing is the best company to find them.
Contact DC Cheek Heating, Cooling & Plumbing today."Fixed, At the Speed of Life!"