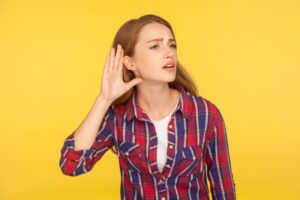 While we may not live in a climate that gets as bitterly cold as other parts of the country, our winters do pack a punch, and you know how important it is to have a powerful and efficient heater in your home. You should also be aware of the warning signs of a heater that's in disrepair.
When your heater is making strange noises, it's time to call in a professional to look at it. Sometimes, these noises are just indicators that the heater is about to break down, and other times they can signal something more serious, like a gas leak.
This guide will let you know what to listen for to take care of your heater before it becomes a bigger problem.
Noises a Failing Heater May Make
Crashing or Banging: This is a pretty clear sign that something is either loose or a component has broken off. This will create a sort of "domino effect" inside your system and can impact other components. You really don't want to keep running your heater when this happens as that can cause even more damage.

Clicking: You may hear some mild clicking when your furnace or heating system cycles on and off. This can come from the ductwork as temperatures fluctuate inside of it. However, if you hear excessive clicking as the system shuts down, it could be a sign that the heat exchanger is damaged, and the clicking you hear is actually the component contracting as it cools down. A cracked heat exchanger can be harmful, so this isn't a sound you want to ignore.

Rattling: This is another potential noise that can mean something is loose. First, check the cabinet door. It might be something as simple as a loose screw in this door, which you can fix on your own with a couple of twists of a screwdriver. If this isn't the issue though, and the rattling is coming from inside the system, then it's time to give us a call.

Screeching: One of the common wear and tear issues we find during maintenance is worn motor bearings. While this is a natural occurrence, you don't want to let your heater run for too long with worn motor bearings. This is because it creates friction on the motor, which can lead to the system overheating and breaking down.
Get a Solution Today!
If you hear any noises outside of the typical operational noises coming from your heater, turn it off and call a professional. Trying to fix a heater on your own can be very dangerous, so it's best to leave it to the pros. You can take care of your heater before it becomes a bigger problem by knowing what to listen for.
For reliable heating repair in Duluth, GA, contact DC Cheek Heating, Cooling & Plumbing, where your heater will be "Fixed, At the Speed of LIfe!"