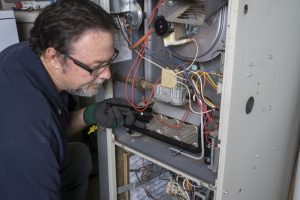 Surely, with the official start of winter just a week away, you've scheduled furnace maintenance, right?
If not, don't worry, it's not too late! In fact, it's much better to schedule your furnace maintenance now, or even in the middle of winter, than to skip it altogether this year. This is particularly true if you have a gas furnace—skipping a tune-up in this case might not only leave your furnace at risk of operational problems, but expose you to safety issues as well.
Sure, it's typically best to have this job done before temperatures drop to their coldest, and sometimes we can get cold snaps far before wintertime comes around, but if you're reading this and haven't scheduled your tune-up yet, please give us a call! In the meantime, read on to learn more about the importance of this service.