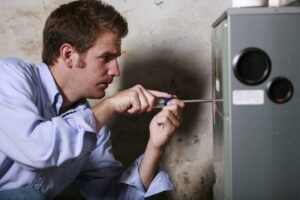 With a climate like ours, and being near the end of "winter," whatever that word is worth to us, it might seem pretty pointless to schedule heating maintenance if you haven't done so yet this heating season.
And yet, heating maintenance is the most important heating service you can schedule for your furnace or any other heating system.
Why? Because maintenance is the only way you'll ensure that your heater works as efficiently and effectively as possible, for last long as possible. Sure, we might not need to use ours around here as much as our friends up north, but when you do need yours, you want it to work well right?
And the good news is, unless your heater has completely broken down to the point that no repair will get it back up and running again, it's never too late for heating maintenance! Here's why…