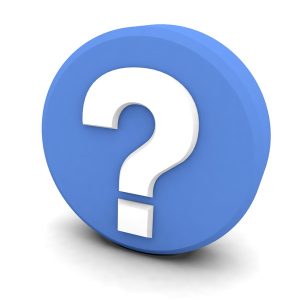 With summer right around the corner and temperatures already considerably warming up, it can be nerve-wracking to be in need of an air conditioner replacement. But if your AC isn't performing as it used to or has broken down completely, you don't really have a choice.
This is a big investment and we know it's not one that comes easy, but we really do have to urge you to consider your options and who you're working with for the job, rather than rushing into a purchase that might not be the best choice for your particular home.
If you're on the fence about replacing your air conditioner or not sure what system is even the best for your home, we encourage you to read on!
The Benefits of AC Replacement vs. Another Repair
There are plenty of benefits of having a new AC system installed versus paying for another repair, especially if we're talking about an aging cooling system that's between 10-15 years old. They include:
Improved Efficiency: A brand new air conditioner is going to be much more efficient than an old, outdated system that's been through years of use. Investing in a new cooling system is going to cut back on cooling costs and can potentially save you hundreds on month to month utility bills in the long run.
Better Comfort: When you have a new air conditioner installed, you'll very likely notice it feels cooler in your home than before. This is especially true if you also fix up any damaged ductwork when you have your new air conditioner installed.
Fewer Repair Needs: If your system is aging, its next repair need probably won't be the last. You may find yourself calling for repairs quite often, actually. But newer systems only need repairs every couple of years, if that.
You Don't Have to Install the Same System
Homeowners often question if they need to purchase the same type of air conditioner they previously had in their home. The answer to that question is, "no, of course not." It may seem easy to stick with whatever you've been using before, but this doesn't necessarily mean it will be the most efficient or best option for your living space. Get to know your options by reading below:
Central AC: When you hear the phrase, "air conditioner," the first image that pops to mind is probably that of a central air conditioner. Central AC systems are the most common type, after all. These forced-air systems rely on a network of ducts to circulate air throughout the home.
Heat Pump: Heat pumps work like standard air conditioners, but with one major difference—they have a reversing valve. Why does this matter? Because they can switch the flow of refrigerant, which means that your heat pump can both cool and heat the home effectively.
Ductless System: Ductless systems operate on heat pump technology, so they can both heat and cool the home. But they also offer another benefit. They are split up into up to 4 air handlers, each individually installed within the rooms of your home, and independently controlled. This means you don't have to run the entire air conditioner if you only want to cool one room. This precision control allows you to save significantly.
For expert service on your air conditioning in Milton, GA, contact DC Cheek Heating, Cooling & Plumbing. "Fixed, at the Speed of Life!"